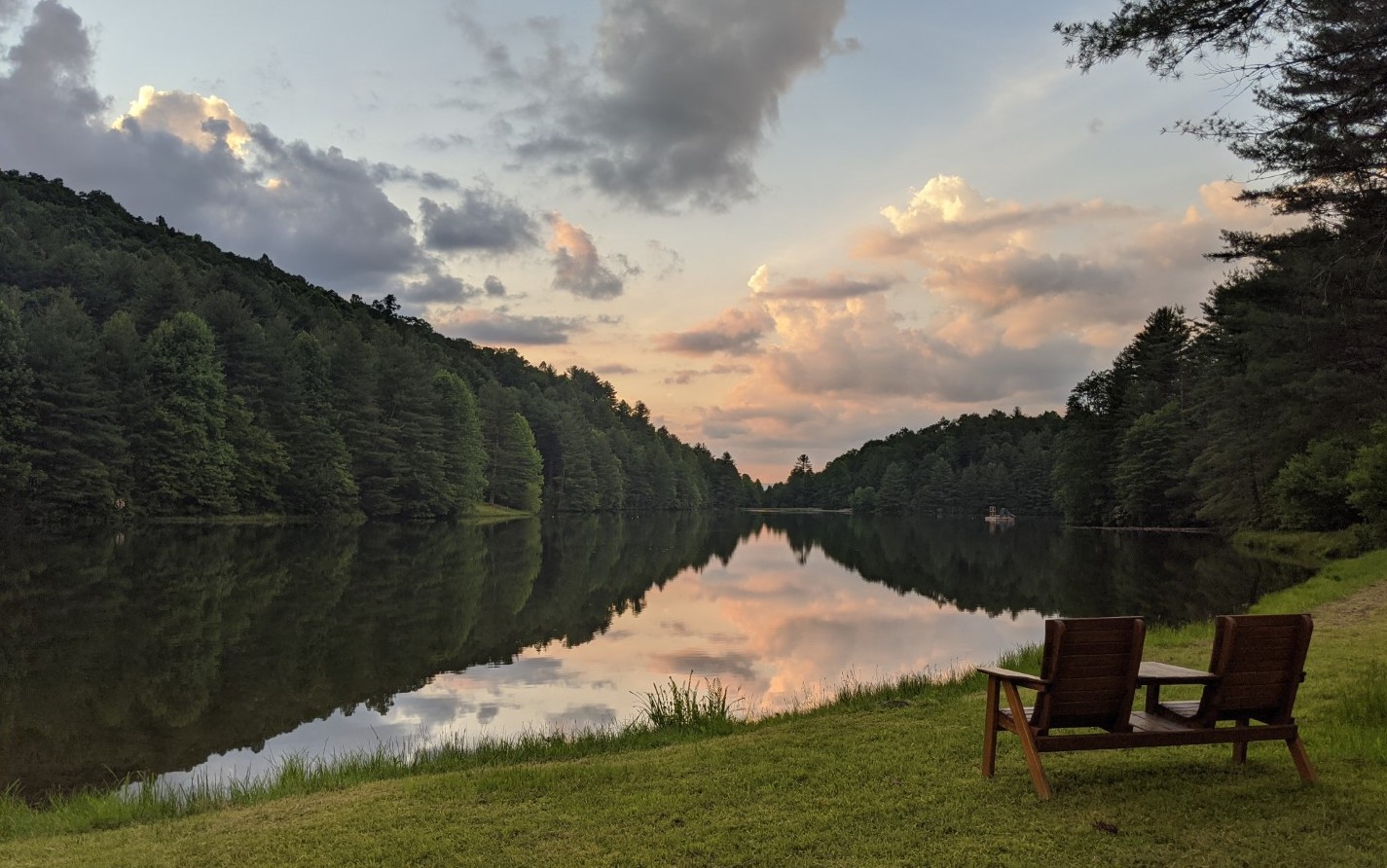 Quality Dad/Son time together
LOCATION: Deerfoot Lodge Blue Ridge, Glenville, NC
DATES: July 6-8 (10 Openings); July 17-19 (FULL-Waitlist); and July 24-26 (FULL – Waitlist)
WHO IS ELIGIBLE: Fathers with past registered campers between the ages of 9-16.
COST: The cost is $170 per dad & son ($50 per additional son)
REGISTRATION: Spaces are limited to 15 Father/Son groups per weekend. The first 15 qualified Fathers will be accepted. After you apply via Campminder, you will receive an email confirmation from the Registrar (Martha).
What to Expect: 
Rustic Lodging/CampSites: 
We will be offering woodsmen cabins, Mountaineer treehouses, and tent camping sites. Due to COVID-19 restriction we are limiting the number of groups in each section and at campsites.  All groups will be preparing their own meals over a campfire with equipment and food provided by Deerfoot. A small group of Deerfoot staff members will be on hand to help coach you through food preparation. 
Equipment:
Deerfoot will provide all the equipment for cooking each meal. Fathers and Sons should bring their own sleeping bags, pillows, and towels. If you choose to tent camp, Deerfoot can provide tents or you may bring your own. Each tent camping site will have a tarp set up by Deerfoot staff prior to your arrival. 
Activities:
Group Devos by Chief Nick and staff, select Deerfoot instructional areas, hikes on camp property, swimming, canoeing, fishing, Father's questions and answers time with Chief Nick, Sons' devotional from summer staff. 
Tentative Schedule: 
Day 1
Arrive between 2:00 and 6:00. Set up, enjoy camp, boats/ waterfront open.

6:00 PM – Campfire Dinner.
8:00 PM – group welcome/ devo
Day 2
7:00 AM Campfire Breakfast

9:00 AM – rotate through instructional areas or free time.
12:00 – Trail lunch.
1:00 – Instructional areas, waterfront, flex
4:00 PM – Campers with staff for boss new games, Dad's for Devo/Deerfoot Mission Objective talk
6:00 – Campfire Dinner
8:00 – Camper Q&A w/ select staff, Dad Q&A
Day 3
7:00 AM – Campfire Breakfast

10:30 AM – Breaking of Bread service; outside (optional)
Enjoy camp, pack up, return to home.
Questions? Contact Chief Nick Dotti at chiefnick@deerfoot.org
COVID-19 Precautions:
Keeping Deerfoot safe starts before you arrive on camp property. As you prepare for a few days in the wilderness remember to limit your exposure to groups, wash your hands, and wear a mask. When you arrive at camp everyone in the car must be wearing a mask. Everyone will have their temperature taken and be asked a short series of questions. If you are presenting a risk to the health of others at camp you may not be allowed to participate in the program. Only father/son participants will be allowed into camp. No other family, pets, or drop-offs are allowed.  After screening and location assignments, you will be allowed to remove your mask. During the three day program, you will only need to wear a mask if you are less than six feet from someone not in your family.